The Beatles!?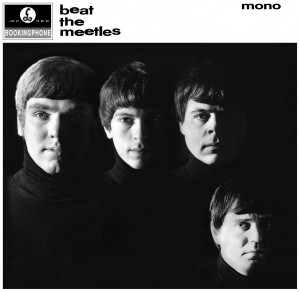 …no, but nearly!
Since the Fab Four released their first 45 record back in 1962, Beatlemania have changed the way the whole world listen to popular music. Many a word have been said and written, their music have been proclaimed and polemized beyond compare, and it is no coincidence that several tributebands have formed in the wake of that famous Liverpoolband. Driven by a true love for the music – and a conspicious propensity for perfection – a recent danish Beatlestributeband have starten to show on the international scene.
The Beatles' second album, "With The Beatles" was really the first to be released in the States, therefore the album was given the title of "Meet The Beatles". Since The Beatles themselves was quite keen on wordmanipulation, the four skilled musicians behind the project have dubbed the band Beat The Meetles. The basic philosophy is to perform the songs exactly like the originals, which by no means is a an easy task, but Beat The Meetles lives up to the ambitions! In general because the musicians are profesionals and musically competent to do the job. And particular due to the fact that since they are all using instruments and equipment exactly like that used by The Beatles, they are able to recreate the soundpicture down to the last detail. In this way, the band also put a lot of energy into recreating the famous live-energy of the Fab Four, for instance by wearing grey collarless Beatlesuits (1963) during the first part of the show and colourful Sgt. Pepper-costumes during the second part.
The set list is custombuilt to this visual element by containing the popular songs of the Beatlemania-era during the first set and the more sophisticated popclassics of the Sgt. Pepper-album and beyond during the seceond set. The result is, according to the public and reviewers, the closest one will get to a real Beatles concert in this Millenium.
Since Beat The Meetles was formed in 1994, they have steadily moved up in the hierachy of Beatlestributebands, both local and internationally. Recently, they enjoyed huge success at the International Beatles Festival in Liverpool, where they were praised and among the few to get the chance to perform at the "Cavern Club" – the famous venue where The Beatles themselves originated from. This experience made the band even more enthusiastic: They are now better playing than ever, no matter if you catch them on a huge festival stage or at your local venue.